Cooking with our Tandoors is simple, captivating and delicious
Forget about the tedious process of turning, flipping and basting your meats! Simply load the Tandoor and enjoy the ensuing aromas that will delight your family and guests… then proceed to feast like the great Ghengis Khan!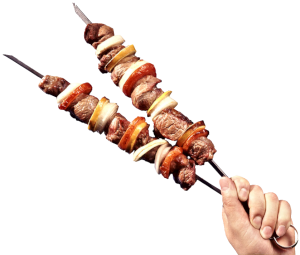 meat is cooked to succulence (soft, juicy and tasty!)
cooking time is significantly reduced
no need for constant monitoring 
possible to cook large range of dishes
less firewood/charcoal required due to maintaining heat/temp
the meat doesn't burn
you can use raw hard wood, lump charcoal or briquette
you can use the tandoor as a ceramic smoker
cook large amounts of meat at one time
the flavour dispensed from ceramic walls increases with use
the tandoor is a prestigious and elegant addition to your home
environmentally friendly and completely natural/organic
easy and quick to keep clean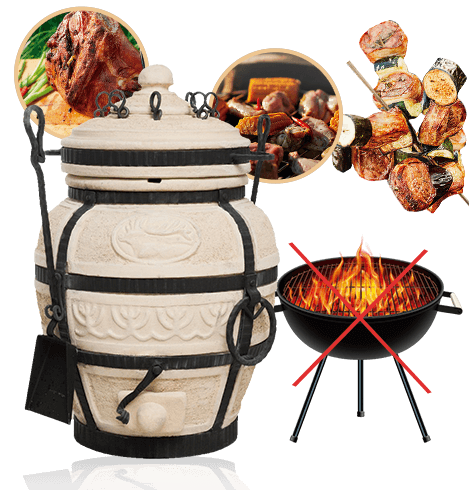 The disadvantages of standard BBQ
the meat is fried and not cooked to succulence (dry, uneven cooking)
BBQ are manufactured from a variety of processed materials
you can not cook in high wind
BBQ are limited to what you can cook
BBQ require more charcoal/wood due to poor heat maintenance
portion quantities are severely limited
Tedious- meats have to be turned, flipped and brushed with marinade
Hassle and time consuming to clean properly
Our handcrafted home Tandoor ovens deliver a unique culinary experience, rich in aroma and succulence. The perfect way to entertain your family and guests!
Sale!

Tandoor Crete

More info

The Tandoor Crete is our medium sized Tandoor, feeding 10 people with ease. Height 82cm, Belly Diameter 54cm, Mouth Diameter 29cm, Wall Thickness 5cm and weight 97kg. ...

Inc. GST

Add to cart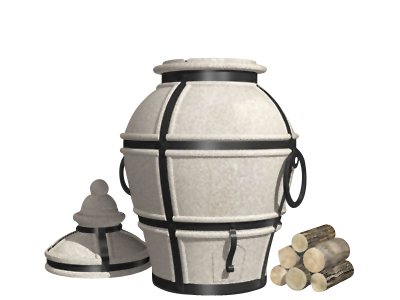 01.

Select your fuel source
Wood or charcoal will work perfectly fine. Load the tandoor oven with a selected fuel source.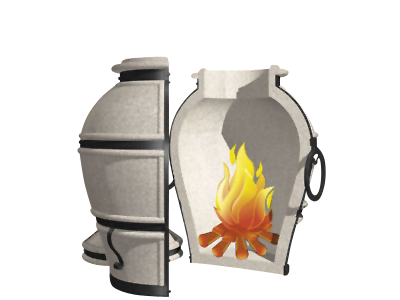 02.

Ignite your fuel source
Ignite the fuel source within the tandoor oven. Remember to keep the lid and ash bunk open for optimal aeration and rapid ignition.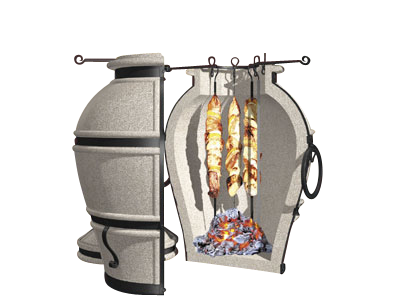 03.

Place your food inside the Tandoor
After initial ignition, the inner walls of the Tandoor will turn black. You will know the tandoor oven has reached optimal temperature and is ready for cooking once the walls have become white.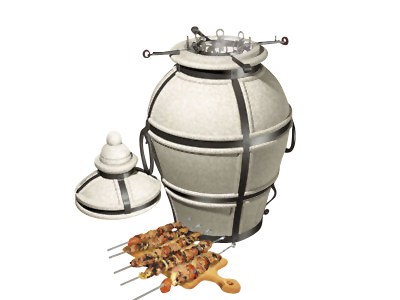 04.

Feast like the Sultan!
Periodically observe your food cooking within the tandoor oven- remember that because the Tandoor maintains heat, it cooks quickly!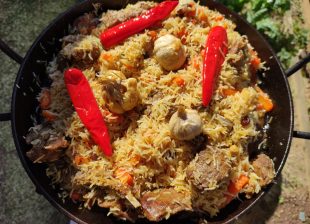 Uzbek Plov
Plov is the national dish of Uzbekistan and a staple of the ancient silk road. Plov is religiously eaten throughout Uzbekistan and cooked in bazaars w …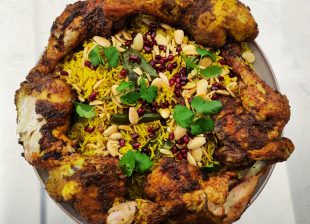 Yemeni Chicken Mandi
Chicken Mandi originated from Yemen which is located on the Southern end of the Arabian peninsula. It is one of the national dishes of Yemen and …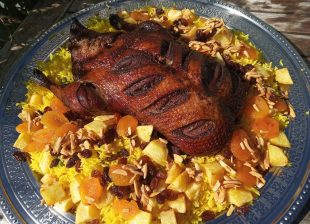 Karakorum Duck
Karakorum Duck is ancient Mongolian style Tandoori Duck, immersed in spices and glazed during the cooking process. Karakorum was the the capital of the …