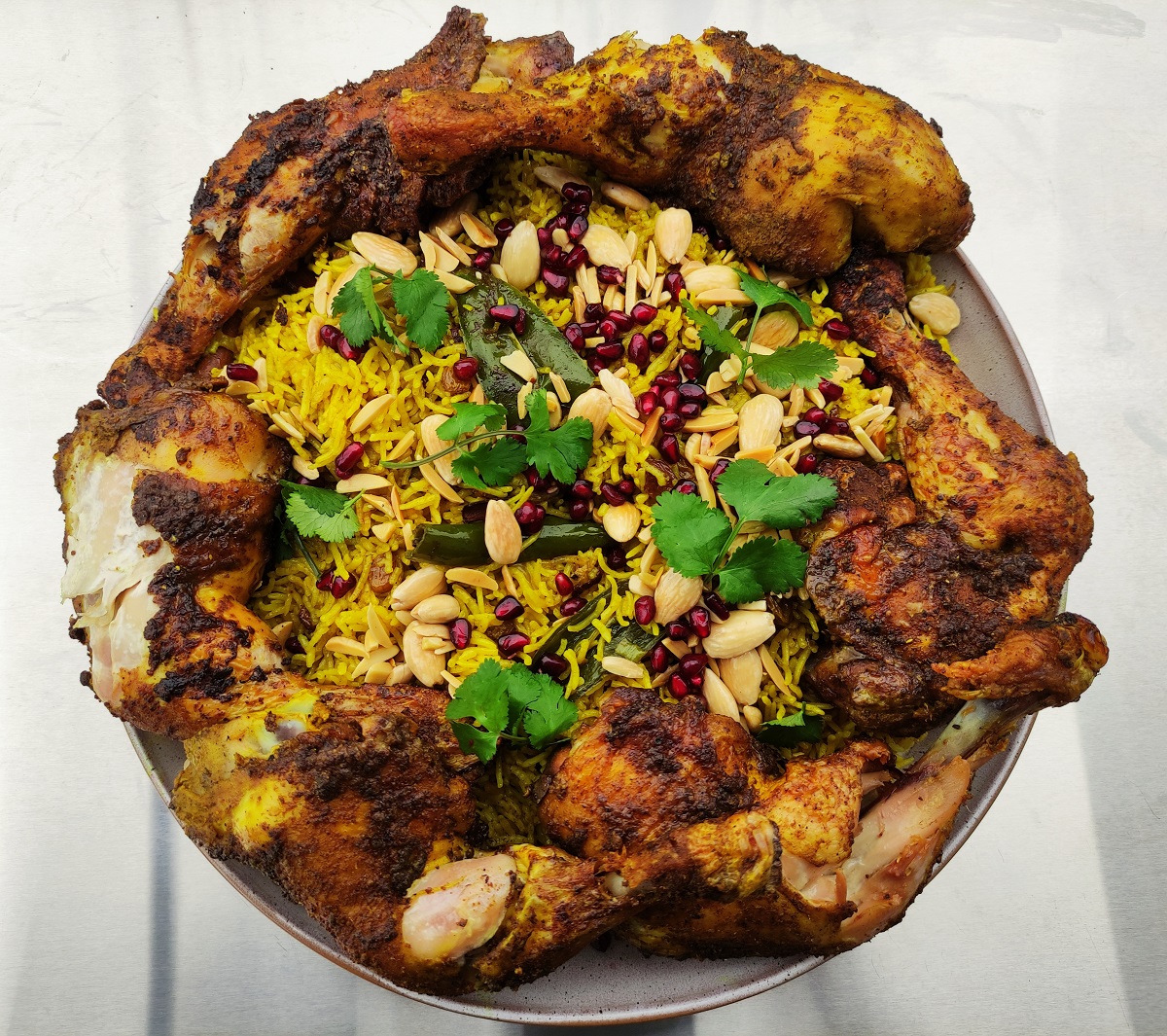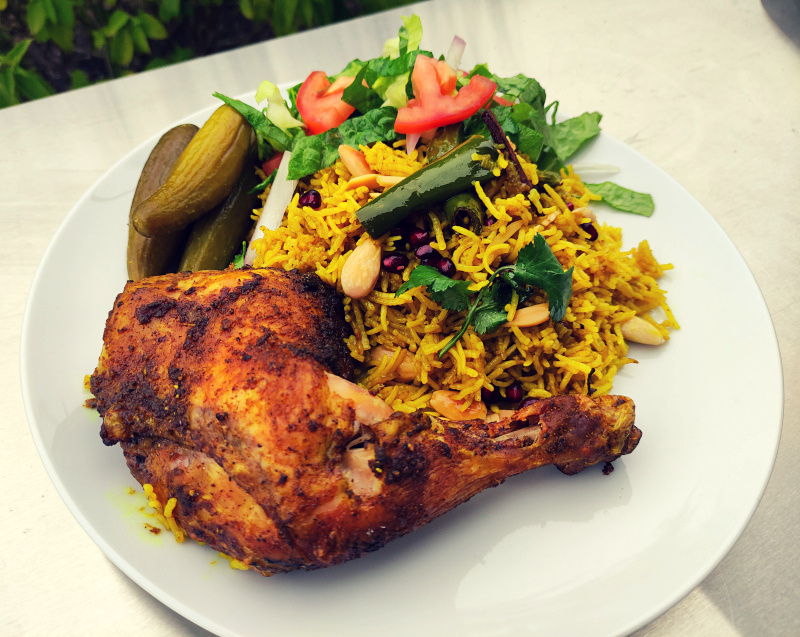 Chicken Mandi originated from Yemen which is located on the Southern end of the Arabian peninsula. It is one of the national dishes of Yemen and was cooked throughout the different dynastic periods of Yemen. Traditionally it is cooked in an underground Tandoor or Taboon (Clay) oven.
For Yemeni Chicken Mandi to be done correctly, it is imperative for the rice to cook beneath the Chicken, which ensures the rice is enriched with the juices of the Chicken (which is infused with the spice mix).
Yemeni Chicken Mandi is a taste-bud sensation, delivering rich flavours that will tantalise.
Ingredients: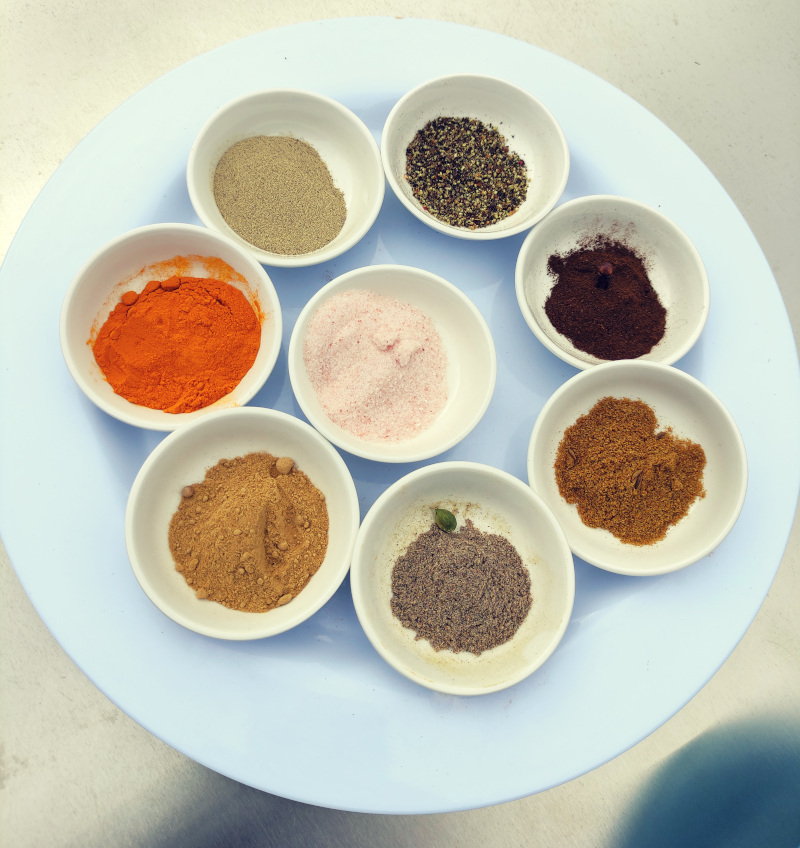 6x Chicken Maryland Pieces
Basmati Rice (2 Cups)
Olive oil (or ghee)
1x Spanish Onion
5x Garlic Cloves
2x Green Chili
Salt
Cardamon Powder
Cardamon Pods
White Pepper Powder
Black Pepper Powder
Cumin Powder
Coriander Powder
Turmeric Powder
Cloves
Cinnamon Sticks
Bay Leaves
Process:
Salt the pieces of Chicken lightly.
Combine Cumin powder, Coriander powder, Cloves powder, White pepper powder, Black pepper powder, Cardamonpowder, Turmeric powder and some salt, mix together well.
Rub the Chicken thoroughly with the combined powder. Set aside some of the powder.
Rub all the Chicken pieces well with olive oil and put the Chicken aside.

Yemeni Chicken Mandi Preparation

Finely chop the onion and slice the garlic, fry in a pan with olive oil. Add the Chili, Bay leaves, Cardamon pods, Cinnamon Sticks and Gloves to the pan and continue frying. Add the remainder of the left over combined powders.
Add 2 cups of water and bring to the boil. Once boiling, take it off the heat and set aside.
Wash the rice well and soak for 30 minutes to 1 hr.
After the rice has completed soaking, drain the water and add the recently boiled spiced two cups of water to the rice. Add additional salt to taste.
Place the Chicken on the Skewered bowl. Place some water in the bowl underneath, which will accumulate the Chicken juices and avoid it evaporating. If you don't have our skewered bowl accessory, you may use the tiered rack and place a pot on the bottom rack.

Ignite your tandoor and ensure the walls are white (soot burned off) and the wood has devolved into coals

Place the skewered bowl into the Tandoor and cook for 20 minutes.
After 20 minutes has elapsed, remove the skewered bowl and place the rice (which is mixed with the spiced water) into the bowl portion of the skewered bowl.
Place the Skewered bowl into the Tandoor and cook for approximately another 20-30 minutes (when the water has completely evaporated from the rice).
You may adjust quantities of Spices, Chicken and Rice to suit your preferences. In this example, the Yemeni Chicken Mandi was cooked in our medium sized Tandoor Hunter with Skewered bowl accessory. You may also use the standard tiered rack included with our Tandoors.