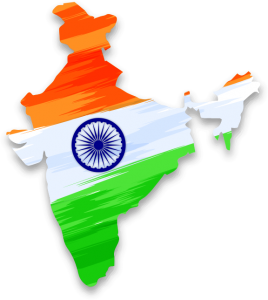 India is located in South Asia and the second-most populous country in the world.
India is a multilingual and multi-ethnic society since the medieval era, India comprised of Judaism, Zoroastrianism, Christianity, Islam and Sikhism all adding to the cultural diversity of the region.
India is consists of 29 states, 7 union territories and 23 official languages – Assamese, Bengali, Bodo, Dogri, English, Gujarati, Hindi, Kannada, Kashmiri, Konkani, Maithili, Malayalam, Marathi, Meitei, Nepali, Odia, Punjabi, Sanskrit, Santali, Sindhi, Tamil, Telugu and Urdu.
India featured predominantly as an tributary to the ancient Silk Road.
The term Tandoor was popularised in Western culture through Indian cuisine, specifically through the Punjabi people.
The Punjabi region of India is renowned for the intensive use of the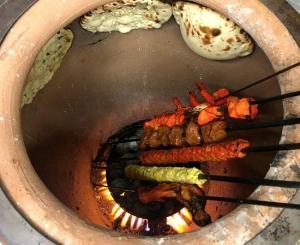 Tandoor throughout their cuisine. Subsequently after the partition of India in 1947, the Punjabi people popularised the Tandoor throughout all regions of India.
Punjabi dishes such as Roti, Naan, Tandoori Chicken, Kulcha and Tikka have been popularised in India and across the entire globe.
The Artisan indian tandoor is the perfect accessory to realise all your favourite Indian Tandoori dishes like Tandoori Chicken, Tandoori Naan, Chicken Tikka, Bihari Kabab etc .
Sale!

Tandoor Crete

More info

The Tandoor Crete is our medium sized Tandoor, feeding 10 people with ease. Height 82cm, Belly Diameter 54cm, Mouth Diameter 29cm, Wall Thickness 5cm and weight 97kg. ...

Inc. GST

Add to cart