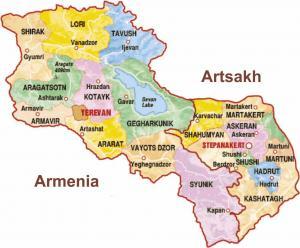 Armenia (Hayastan) is an ancient country dating back to antiquity, approximately 1000-600 BC.  Armenia is geographically located in the South Caucasus region of Eurasia and is bordered by Turkey, Georgia, Iran and Azerbaijan.
In Armenia, the Tandoor is called Tonir and was originally designed by ancient Armenians to resemble and symbolize the sun deity of their Pagan culture at the time.
The Tonir in the ancient Armenian kingdom was a staple of every household and found commonly in the center of the house, acting as a form of heat delivery and Tandoor cooking method.
It is, therefore, no surprise that one of the most renown and popular Armenian culinary contributions Lavash is cooked inside the Tonir.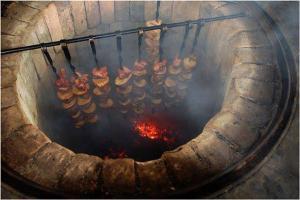 Lavash is an Armenian flat bread that is made with flour, water and salt.
In 2014, the United Nations body UNESCO inscribed Lavash into their list of intangible cultural heritage of humanity.
Other popular Armenian dishes cooked in the Tonir are Ghapama, Khorovats, Harissa (keshkeg), Gata and Khorvu.
Are you of Armenian descent and would like to experience the same authentic flavors as your country-men residing in Armenia?  Artisan Tandoors, are hand-made only 1000km away from the Armenian capital of Yerevan, using the same methods as they have been made tonir oven in Armenia for centuries!
If you are foreign to Armenia, the tonir oven will immerse you in the ancient and flavoursome Armenian cuisine.
Experience ancient cultures and cuisines in the comfort of your own home with Artisan Tandoors.
Sale!

Tandoor Crete

More info

The Tandoor Crete is our medium sized Tandoor, feeding 10 people with ease. Height 82cm, Belly Diameter 54cm, Mouth Diameter 29cm, Wall Thickness 5cm and weight 97kg. ...

Inc. GST

Add to cart