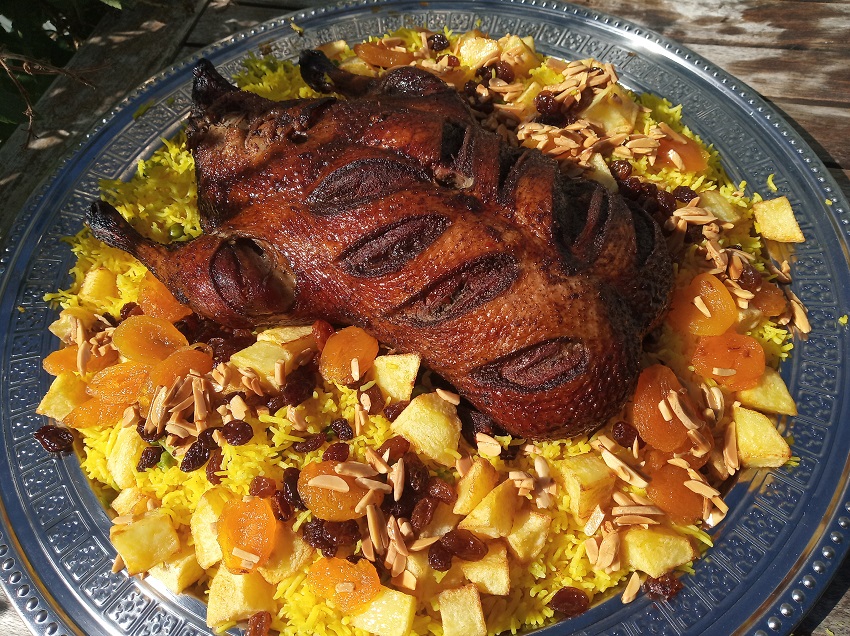 Karakorum Duck is ancient Mongolian style Tandoori Duck,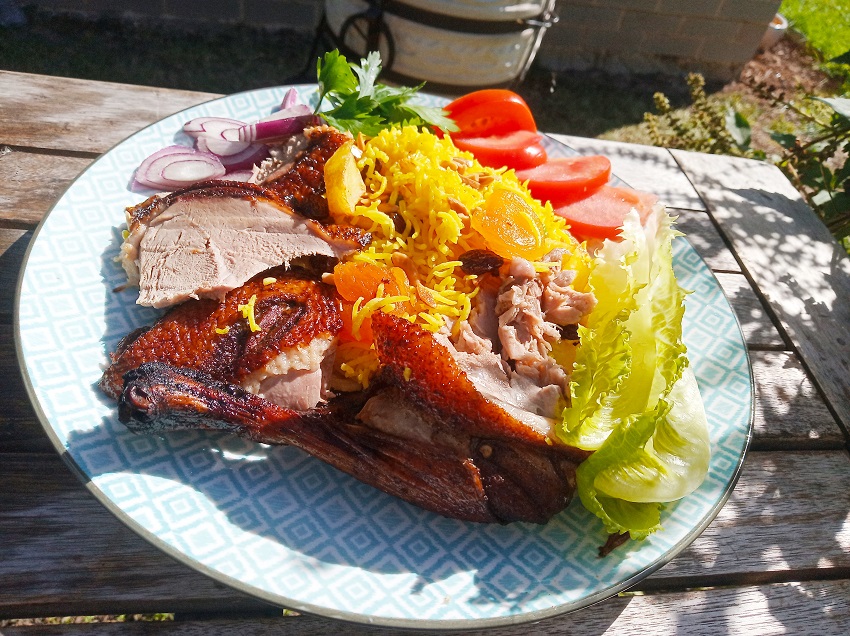 immersed in spices and glazed during the cooking process.
Karakorum was the the capital of the Mongol empire between 1235 and 1260. Folklore has it that the great Ghengis Khan used clay ovens to feed his hungry horde during their invasion of Asia minor.
The dish revisits an empire and city that were integral to the ancient silk road.
Ingredients
Whole Duck
Chinese Five Spice Powder
Sriracha Powder
Garlic Powder
Onion Powder
Black Pepper Powder
Himalayan Salt
Lemon
Onion
Apple
Process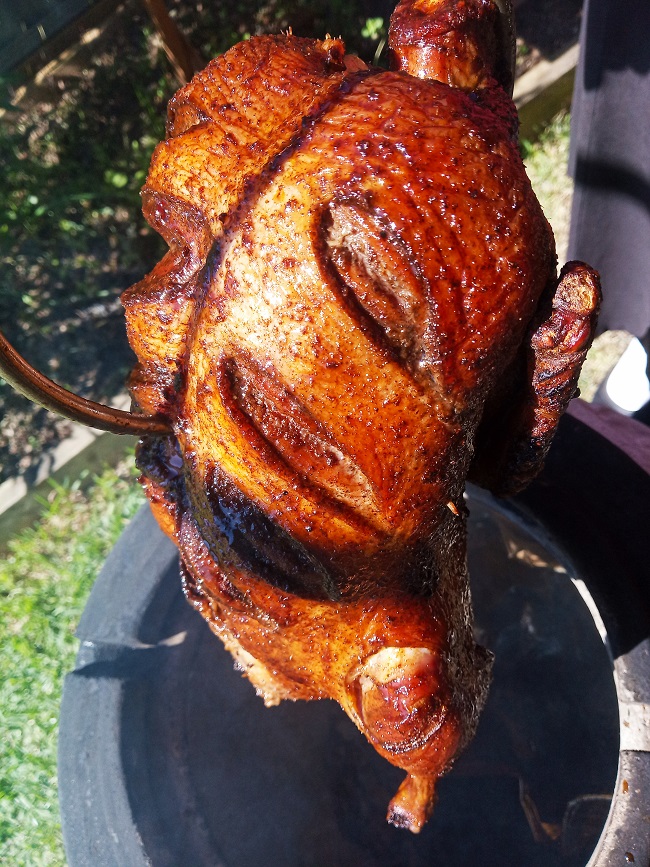 Combine the Chinese Five Spice powder, Sriracha powder, Garlic powder, Onion powder, black pepper and Himalayan salt in a bowl. Mix well.
 Cut diagonal lines in the Duck to assist with the Duck fat draining during the cook process.  The lines will also help with flavouring the Duck meat with the spices.
 Thoroughly rub the spice mix on the Duck.
 Place one whole Lemon, Onion and Apple inside the Duck cavity and sew the cavity to ensure it doesn't open during the cooking process.
 Cook the Duck in the Tandoor oven for approximately 1 hr 30mins (depending on Duck weight)
 After cooking, rest the Duck for 30 minutes in foil.
Cook the Rice in the Tandoor for approximately 20-30 minutes.
Serve the Duck and Rice together with any accompaniments such as dried apricots, fried potatoes, almonds and raisins.