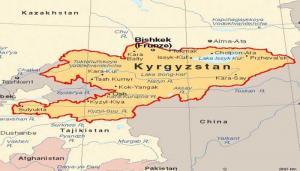 Kyrgyzstan is a landlocked country in central Asia and located directly on the ancient Silk Road route.
The Kyrgyz nation boasts a history span of over 2,000 years, encompassing multiple empires and cultures.
The Kyrgyz people are of Turkic origin and their culture is an amalgamation of Uighur, Mongolian, Persian and Russian influences.
The  capital of Kyrgyzstan is Bishkek, a picturesque city surrounded by the Tian Shan mountain range.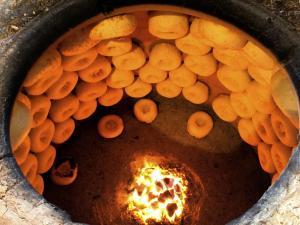 In Kyrgyzstan, the Tandoor is known by the Russian influenced term Tandyr.
It is in the ancient streets of cities in Kyrgyzstan like Bishkek where the Tandyr features dominantly, swirling the dry desert air with aromas of freshly baked Mai Takoch; a popular Kyrgyz bread and staple.
In addition to flat bread, the Kyrgyz people bake Somosa, a meat filled pastry, in the Tandyr.
Artisan Tandoors enables you to re-trace the Silk Road and feast on Kyrgyz cuisine, as if you were exploring the cobblestone pathways of  Bishkek and Osh.
Sale!

Tandoor Crete

More info

The Tandoor Crete is our medium sized Tandoor, feeding 10 people with ease. Height 82cm, Belly Diameter 54cm, Mouth Diameter 29cm, Wall Thickness 5cm and weight 97kg. ...

Inc. GST

Add to cart